About
Motivated, energetic and tenacious PHP Developer/DevOps Engineer who is enthusiastic about code, systems reliability, automation and scaling. Experienced in PHP (10+ Years), Devops (7+ Years) and anything cloud. Eager to learn, share and evolve.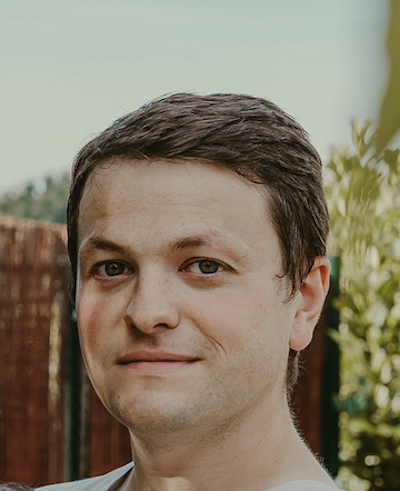 Freelance CTO/TechLead/DevOps/Developer/Cloud Guru
Open for all kinds of (tech) collaborations.
Birthday:

14 February 1990

Website:

thomasvdberge.be

City:

Ghent, Belgium
Age:

33

Email:

thomas@etrixo.be

Freelance:

Available
Services
Small overview of the services I could offer you. Got a different idea? Contact me.
Lift-and-Ship Cloud Migrations
Getting your existing application on the cloud.
Cloud Architecture
Work together and setup the perfect cloud architecture.
Cloud Cost Reviews
Deep dive into your cloud costs and help them optimise.
Build your SaaS
Architect and (help) build your SaaS. Years of expertise will help you to prevent making classic mistakes.
SaaS Platform Review
Have a set of (extra) eyes, with extensive production experience, review your SaaS platform, from different angles.
DaaS (Devops As A Service)
Have us be your DaaS. We integrate in your communication channels and help your team to grow!
Resume
Brief summary of my work history. Reach out for more detailed information.
Professional Experience
CTO
02/2020 - Present
OmegaCoders, De Pinte, BE
We are a digital agency working on web and mobile applications. We provide the best looking design and cleanest, high quality code for your project. Through our agile processes you will be involved with the development of your project from the beginning until the end. We provide you a highly available, scalable, cutting-edge solution, which is low maintenance and easy to upgrade after it has been finished. To achieve this we attract the best developers and designers worldwide, and pair them up to work with our clients.
PHP Developer
10/2019 - 02/2020
Outspot, Sint-Martens-Latem, BE
Outspot is one of the main flash deal sites in the BeNeLux market, expending the territory to Europe. Outspot inspires millions of members with leisure activities, travel deals, gadgets etc...
DevOps Engineer
06/2019 - 10/2019
NGData, Ghent, BE
As a DevOps Engineer, I was responsible for the installation and configuration of the development, test and demo environments of NGDATA's flagship product.
Installation and configuration of Linux OS/AWS, Hadoop clusters and Lily
Automating of builds and deployments through build systems (Jenkins, bamboo) and scripting (bash, python, fabric)
Uploading data, performing HTML/Javascript development tasks
DevOps Engineer
01/2019 - 06/2019
Daikin EDC, Ghent, BE
Supporting the Cloud and App development with IT infrastructure and supporting tools.
Manage the IT infrastructure for our Cloud services and related support tools.
Analysing risks and possible impact of the changes, defining details of the implementation and test scenarios and drawing up the necessary technical documentation.
Monitor and improve the existing infrastructure.
Move towards Infrastructure as Code
DevOps Engineer
12/2017 - 01/2019
Mind4Energy, Ghent, BE
Mind4Energy is a company specialised in developing monitoring software for solar power plants. When I joined Mind4Energy, they started transitioning from an on-prem environment to a cloud environment. They were also planning on rewriting the entire product in a micro service architecture.
Finalize the move from an on-prem environment to a cloud environment (AWS).
Setup cloud environments as code using Terraform.
Implement automated deployment and testing workflows.
Completely switch from an incident based workflow to an environment where it is possible to pro-actively react to events.
Enable and implement autoscaling, based on AWS spot instances.
Implement advanced monitoring tools for the dev and support team.
Move scripts to a serverless infrastructure, mainly in Lambda and API Gateway.
Work out the network and server infrastructure for the largest solar panel project in Belgium. Making sure the on-prem servers are in perfect sync with the cloud environment.
Everything setup using infrastructure as code.
Cloud Engineer
06/2017 - 12/2017
SkyScrapers, Remote, BE
Skyscrapers is a company that offers DevOps as a Service. Their goal is to help customers transition to the cloud and help them maintain their infrastructure.
Help external customers make the transition to the cloud
Setup cloud environments as code
Implement automated deployment and testing workflows
Advise customers on an architectural level which way to go
PHP Developer/DevOps engineer
02/2012 - 04/2017
StarCoders, Ghent, BE
As a DevOps Engineer for the Agile development team, On the ops side, I am responsible for deploying and maintaining web applications and help advance the development and production infrastructure to the next level. Mainly focusing on systems reliability, automation and scaling. On the dev side I am responsible of developing stories from A to Z (fullstack), focusing on automated testing to keep the overall code quality at a maximum.
Blog
Setup HTTPS link tracking for Amazon SES using your own, already existing, web application.
Contact
Interested in working together? Got a cloud migration planned and looking for help? Drop me a message!